A BRIEF PROFILE OF
BUD "The Birdman" CLIFTON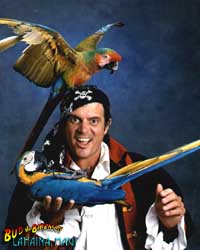 CLICK TO ENLARGE
RECORDING ARTIST | STAND-UP COMEDIAN | HAWAIIAN CELEBRITY
NATIONAL TELEVISION APPEARANCES | INTERNATIONAL TELEVISION APPEARANCES
MOTION PICTURE SERVICES
---
SCREENPLAYS: Bud Clifton has been involved in four feature length screenplays.
1981 - "The Little Old Lady from Pasadena" for Jan & Dean
1984 - "Star Dancer"
1997 - "The Little Machine"
1998" - The Lost Works of Shakespeare"
PRODUCER & DIRECTOR: Bud owns a television production company called BAD-TV. BAD-TV has produced projects for home video release, as well as hard-hitting expose journalism. Bud no longer hires out to the public, preferring to do projects that interest him creatively, or serve the community. Bud finances his own productions.
CLICK TO ENLARGE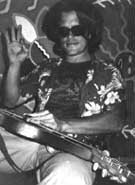 RECORDING ARTIST
1984 - "The Mind of a Clown" Comedy Album for Rush Records
1997 - "Billy Joseph and the South Sea Islanders" Digital Remaster of Antique Recordings, Produced by Bud Clifton

STAND-UP COMEDIAN:
1970 - Boar's Head Inn, Hampton Beach, New Hampshire
1971 - USC Campus Cafe, Los Angeles
1975 - The Comedy Store, Los Angeles
1985 - The Improv, New York City
HAWAIIAN CELEBRITY: Bud's character "Bud the Birdman" has entertained millions of visitors to Hawaii in the thirteen years he has appeared in Lahaina. Bud appears on television everyday in English and in Japanese. And he has appeared on television all over the world!

CLICK TO ENLARGE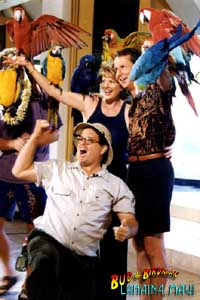 NATIONAL TELEVISION APPEARANCES:
Saturday Night Live
Beverly Hills 90210
NBC Today Show
Beach MTV
NBA Special
Lifestyles of the Rich & Famous
Thicke of the Night
Totally Pauly
VH-1
Home & Fanily Show
Hard Copy
INTERNATIONAL TELEVISION APPEARANCES:
Le Disney Club - French Network One
Night Hawks - Premier Episode, RTE Ireland Network One
Sat One Hamburg - Satellite Television Germany
Nee How - Taiwan MTV
A Day on Maui - Nippon Television Network
as well as,
BBC Great Britain, and on television in Australia, Hong Kong, and The People's Republic of China

THIS IS NOT THE "HOLLYWOOD SQUARES"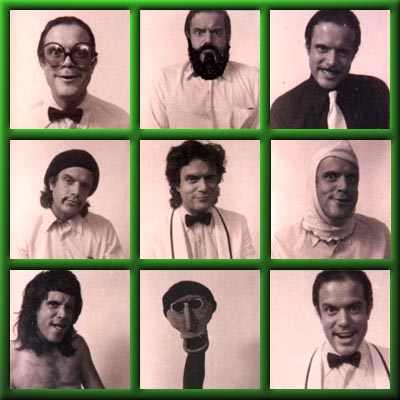 BACK TO CONVENTION SERVICES | MOTION PICTURE SERVICES
MEET THE BIRDS | TERMS AND PRICES | ENTER MAIN SITE